I am a bit behind on posting the art I have received. Its so awesome! Getting lots of add and pass' lately.
Sorry if the images come up giant.
Add and Pass: Started by Pinky, Sent to me from i'm a superhero i can like fly and shit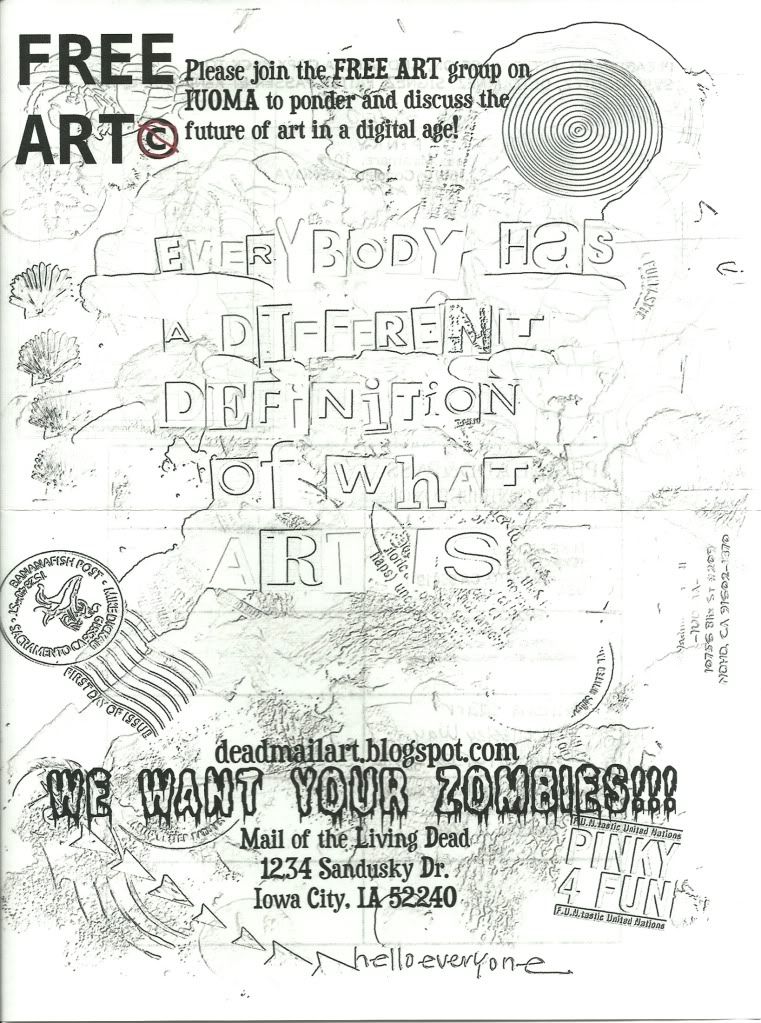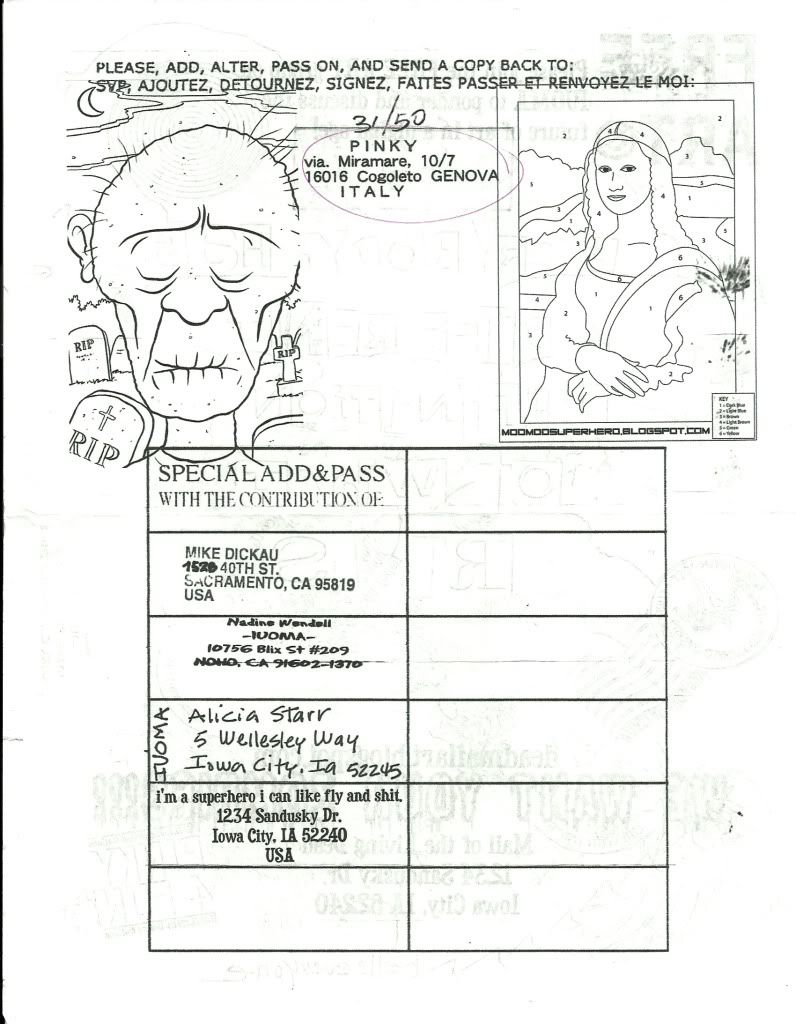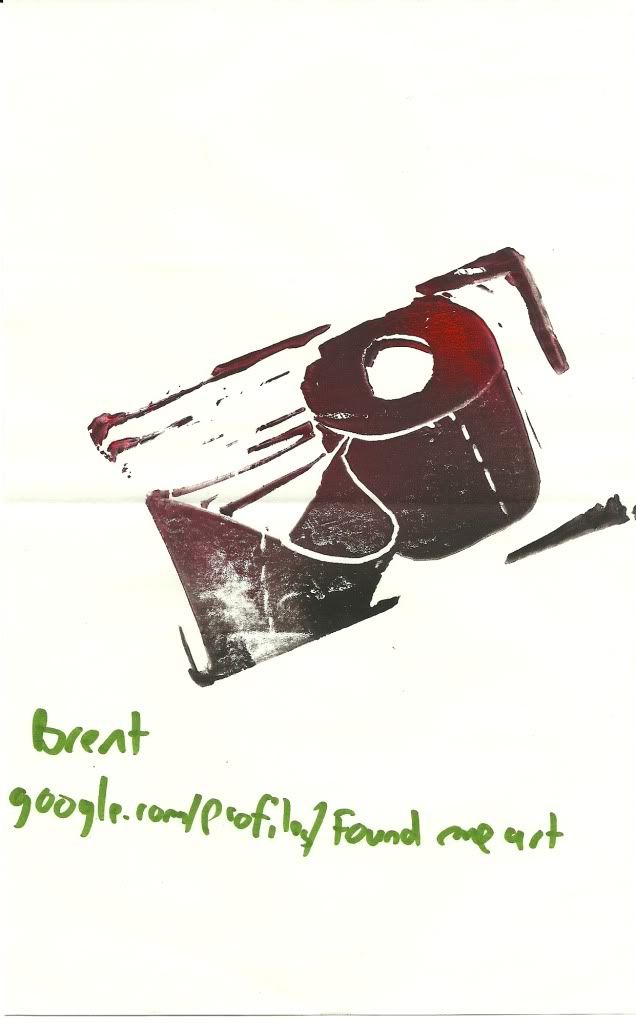 From Strelnikov
From Mary Has Sound
From Lindsey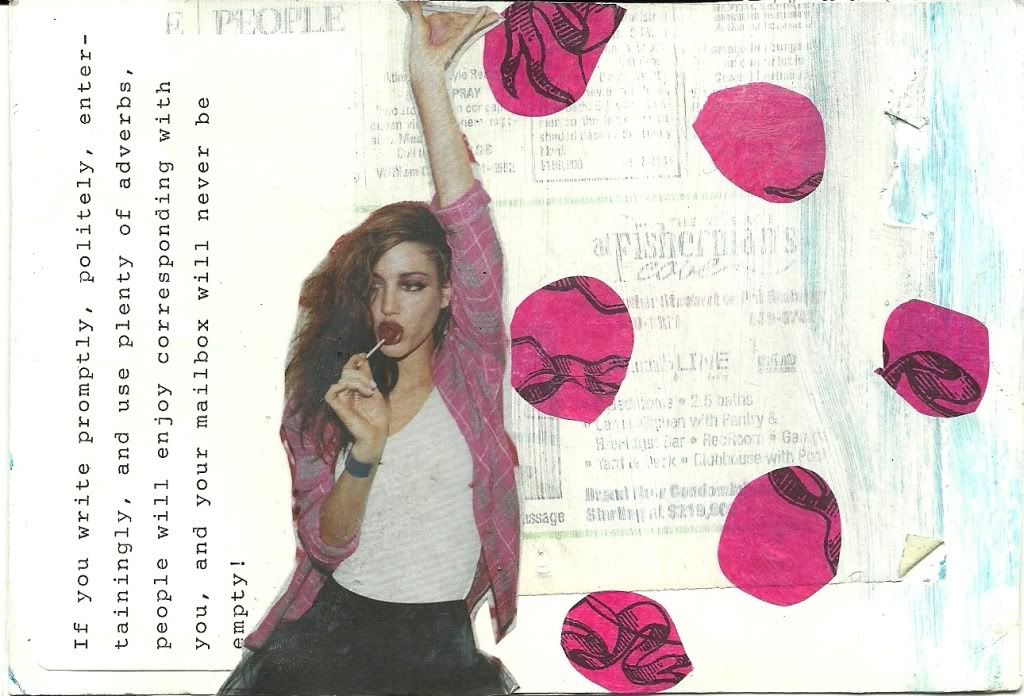 From eepy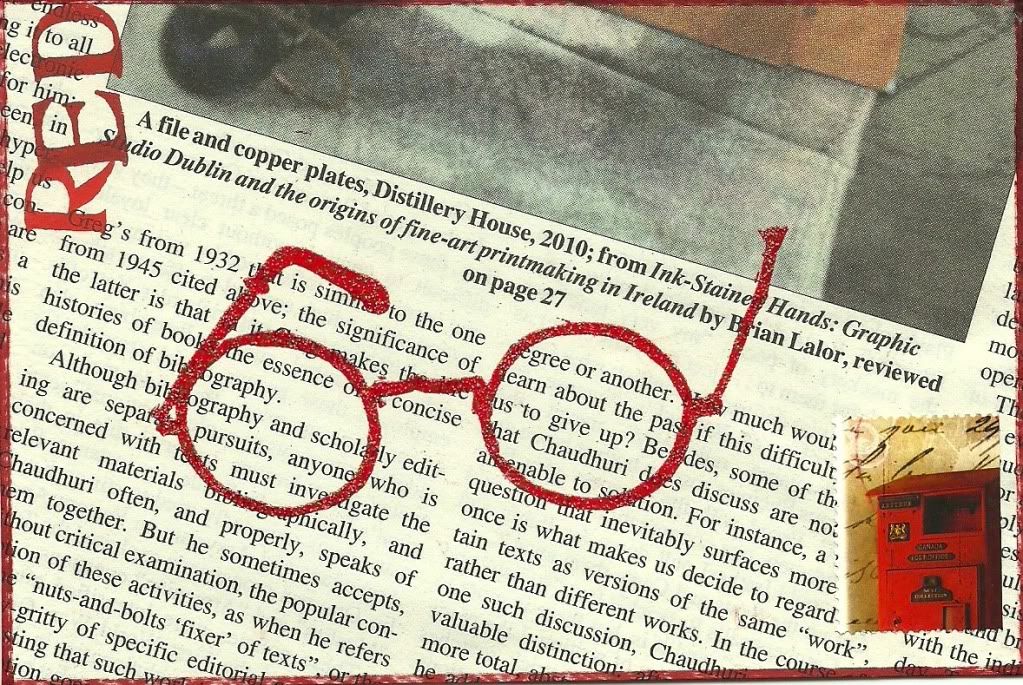 And (as usual) Lots from Janet!
Her mail art is always so great! I have been getting a lot of it too. She must be really busy creating! Guess who is getting the add and pass' next! ;)